Episode 33
Let's Learn Social Media & LinkedIn
Welcome to show number thirty-three! In today's show, CJ presents two free training videos where he teaches how to get started in Social Media marketing, as well as a deep dive into LinkedIn! Join our Facebook group and ASK your questions!
Join our Virtual Business Networking:
Welcome + Greetings
How it Works
How to Join, Participate, Watch & Listen Later
Disclaimer – Consult your attorney!
Sponsors:
Featured Topic:
Need More Help? I'm available for private coaching! Reach out today!
Ask a Web Geek:
Jump into our ongoing conversations!
Social Media! Social Media? Help!
What are YOUR questions? How can we HELP YOU?
More Resources & links at GilbertStudios.com/resources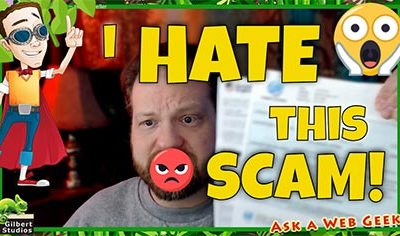 Episode 41 Warning! Domain Name Renewal & Listing SCAM!Welcome to show number forty-one! In this show, we remind you about a hidden trap of the internet jungle. It's a deceptive advertising practice that I still HATE! Come join our group on Facebook and be part of our...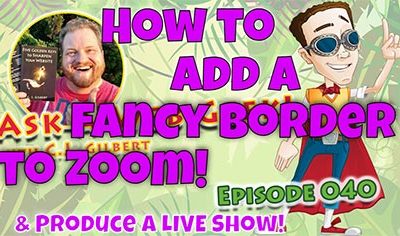 Episode 40 How to Add a Fancy Border in Zoom! (And Produce your own LIVE Show!)Welcome to show number forty! In today's show, CJ pulls back the geek curtain and shows us exactly how to create a "scene" that you can use as your virtual camera inside your Zoom calls!...
New Episodes Weekly
LIVE Taping Wednesdays @ 9 AM PT / Noon ET
Replay + YouTube + Podcast to follow