Episode 30
Security Alert! Zoom Update! (Zoom, part 3)
Welcome to show number THIRTY! In today's show, CJ continues to help us to get our message online! UPDATE! Zoom has changed some settings to make things more secure! Join our Facebook group, hang out during our LIVE taping and join in on our ongoing discussions!
Join our Virtual Business Networking:
Welcome + Greetings
How it Works
How to Join, Participate, Watch & Listen Later
Disclaimer – Consult your attorney!
Sponsors:
Featured Topic:
Zoom Update!
These two features are now ON by DEFAULT:
CJ takes us on a field trip to see:

Join our FB group!
Subscribe on YouTube!
DONATE to the show!
Watch us make that button on Episode 3
Subscribe on Apple Podcasts!
Watch and Listen to ALL 30 episodes!

Need More Help? I'm available for private coaching! Reach out today!
Ask a Web Geek:
Last Time on AaWG
Jump into our ongoing conversations!
What are YOUR questions? How can we HELP YOU?
BONUS: Watch me appear on Arvee's Speak Up, Get Clients virtual event!
More Resources & links at GilbertStudios.com/resources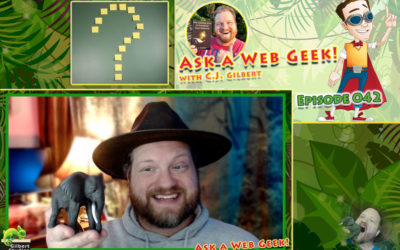 Episode 42 Welcome Back ReReboot!Welcome to show number forty-two! In this show, we get back into the swing of things, figure out what's new and remind you of how to plug into our community and recommend some previous episodes. Come join our group on Facebook and be...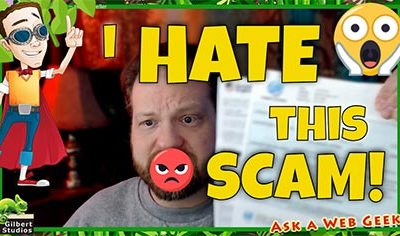 Episode 41 Warning! Domain Name Renewal & Listing SCAM!Welcome to show number forty-one! In this show, we remind you about a hidden trap of the internet jungle. It's a deceptive advertising practice that I still HATE! Come join our group on Facebook and be part of our...
New Episodes Weekly
LIVE Taping Wednesdays @ 9 AM PT / Noon ET
Replay + YouTube + Podcast to follow