Welcome to Ask a Web Geek
Let's Learn LinkedIn
In this private training, CJ teaches about using LinkedIn for your business and professional endeavors!
He presents some key concepts about social media in general, and then goes into more information about using LinkedIn specifically: How to Craft your Profile, Best Practices, Using the Advanced Search filters, and top tips and action steps!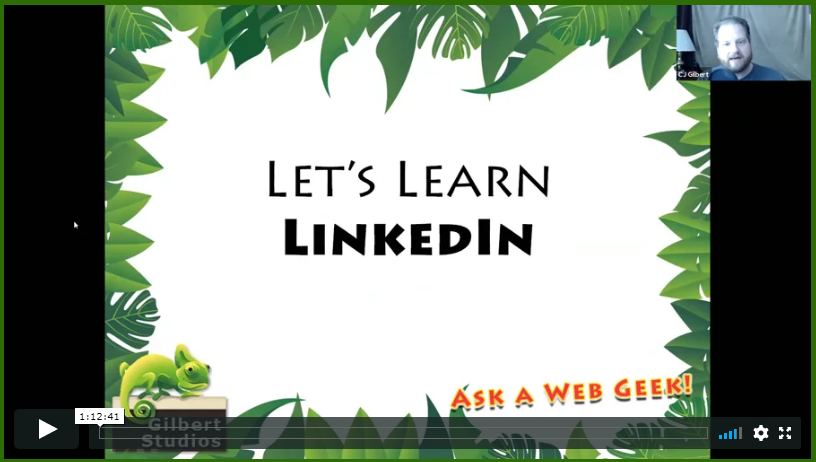 WOW! I've attended many LinkedIn "Trainings" over the last couple of years and CJ's is the best I've seen. A jam-packed hour of valuable information. Don't waste your time Googling for LinkedIn training…just head over to CJ's and start connecting the proper way!
I'm serious. I loved it! Most of these people spend 15-20 minutes just telling you how awesome they are, then there's the upsell! CJ just went straight into awesomeness!
Our team is working on their social media stuff — I'm going to have all of them watch it!