Episode 45
Show and Tell: Announcing (and Working on!) Social Media Jungle .Club
Welcome to show number forty-five! In this show, the geek practices what he preaches as he creates numerous pieces of content out of one taping! Join our Facebook group, ask any questions you have, and be part of our LIVE taping! Please join in on our ongoing discussions and share your own questions and ideas with the community!
Join our Virtual Business Networking:
Welcome + Greetings
How it Works
How to Join, Participate, Watch & Listen Later
Disclaimer – Consult your attorney!
Sponsors:
TheActiveLifeCompany.com

Get 25% off with our code "WEBGEEK"

Join our Virtual Business Networking!
New MYSTERY Sponsor !??
Last Time on AaWG:
Featured Topics:
It's a LIVE Show and Tell as…
We Announce AND Record the Intro Video for SocialMediaJungle.Club
Ask a Web Geek:
Join our FB group:
Jump into our ongoing conversations!
What are YOUR questions? How can we HELP YOU?
More Resources: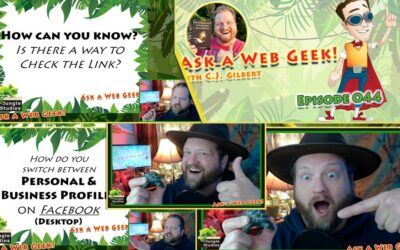 Episode 44 Zoop Whoop! Be Safe & Switch Profiles with EaseWelcome to show number forty-four! In this show, the geek encourages you to take slow, small steps as you keep moving forward! Be vigilant and safe as you browse the internet jungle! Join our Facebook...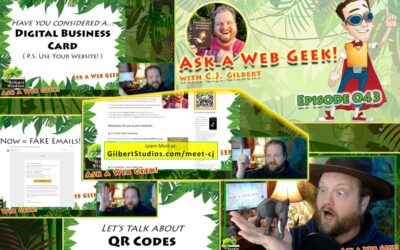 Episode 43 Return of the Geek: Electric BoogalooWelcome to show number forty-three! In this show, the geek returns with follow up warnings, new scams, new ways to network online and off (using your website of course!) and how to use some new, fun tech along the way....