Ask a Web Geek
Ask A Web Geek is a free weekly FB Live in which CJ dons his Web Safari hat and attempts to answer your every question about websites, marketing, online tools, technology and more!
Featured Episode
AaWG041 – Warning! Domain Name Renewal & Listing SCAM!
Welcome to show number forty-one! In this show, we remind you about a hidden trap of the internet jungle. It's a deceptive advertising practice that I still HATE! Come join our group on Facebook and be part of our LIVE taping every Wednesday! Join our ongoing discussions and share your questions and ideas!
Episode 41     |    00:18:29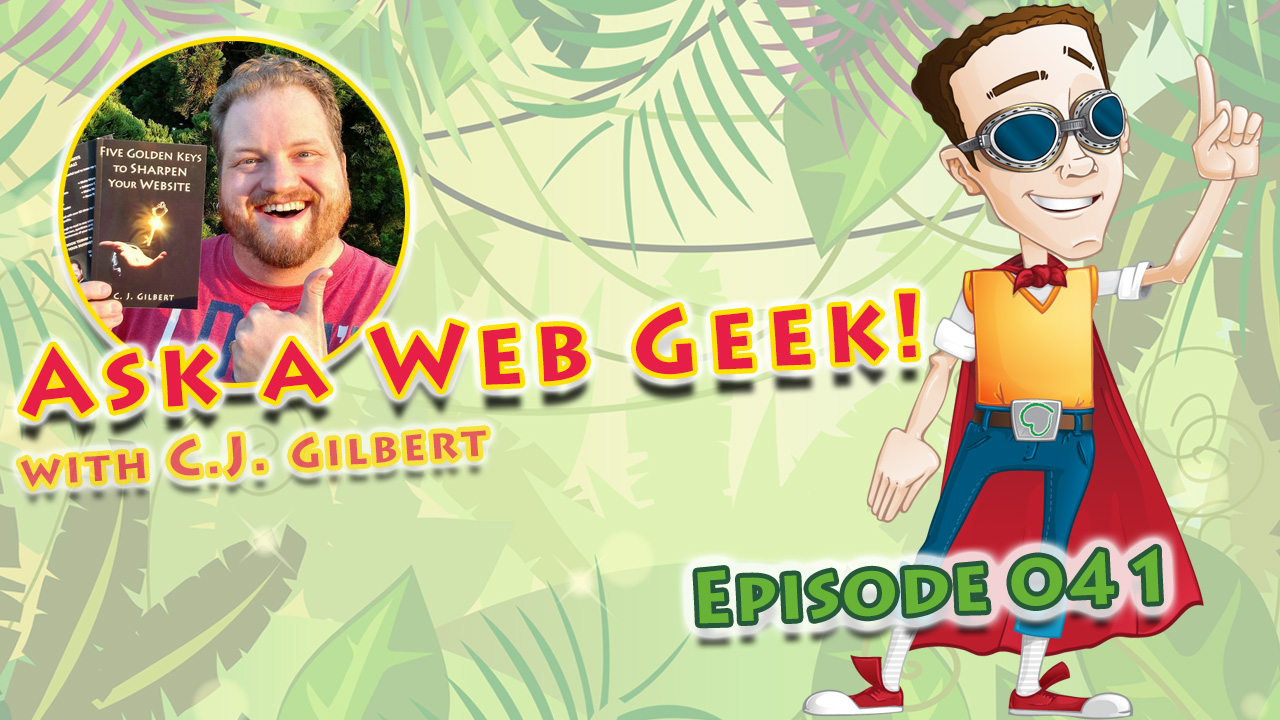 Episode 40 How to Add a Fancy Border in Zoom! (And Produce your own LIVE Show!)Welcome to show number forty! In today's show, CJ pulls back the geek curtain and shows us exactly how to create a "scene" that you can use as your virtual camera inside your Zoom calls!...
Episode 39 New Year Reboot! Come join me on Facebook and now Twitch!Welcome to show number thirty-nine! In today's show, CJ rings in the New Year with a Podcast Reboot! Join our Facebook group to ASK your questions and watch our LIVE weekly taping!Join our Virtual...
Stay Connected to Get The Latest Alerts