Ask a Web Geek
Ask A Web Geek is a Podcast, YouTube channel & FB Live in which CJ dons his Web Safari hat and attempts to answer your every question about websites, marketing, online tools, technology and more!
Check Out What I'm Doing Right Now!
Introducing…
Geek Bytes
The individual topics and questions answered on our show presented in a smaller one-at-a-time video format!
SUBSCRIBE now and hit the bell to be notified of every one!
Featured Episode
AaWG045 – Show and Tell: Announcing (and Working on!) Social Media Jungle .Club
Welcome to show number forty-five! In this show, the geek practices what he preaches as he creates numerous pieces of content out of one taping! Join our Facebook group, ask any questions you have, and be part of our LIVE taping! Please join in on our ongoing discussions and share your own questions and ideas with the community!
Episode 45     |    00:30:28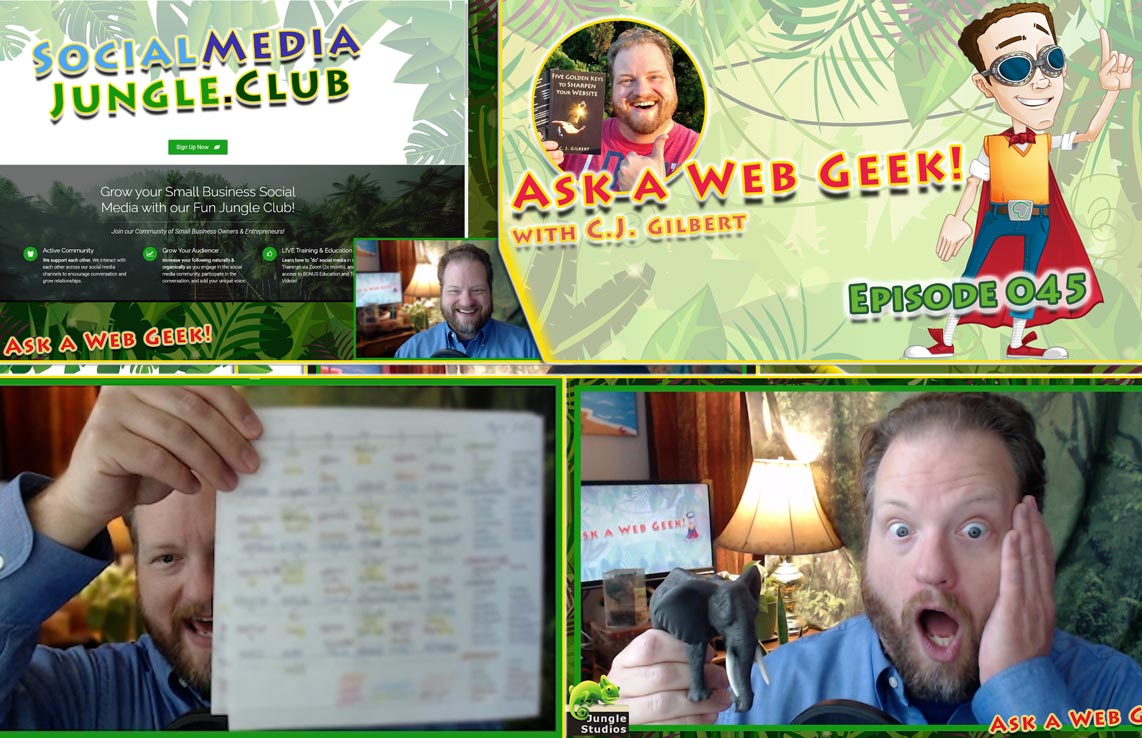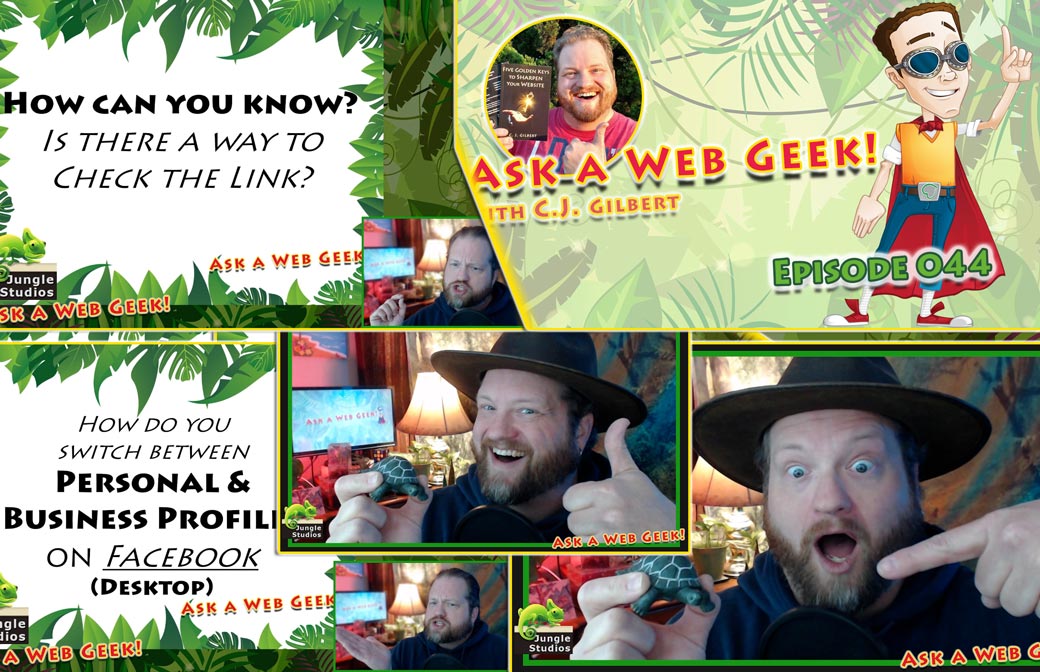 Episode 44 Zoop Whoop! Be Safe & Switch Profiles with EaseWelcome to show number forty-four! In this show, the geek encourages you to take slow, small steps as you keep moving forward! Be vigilant and safe as you browse the internet jungle! Join our Facebook...
read more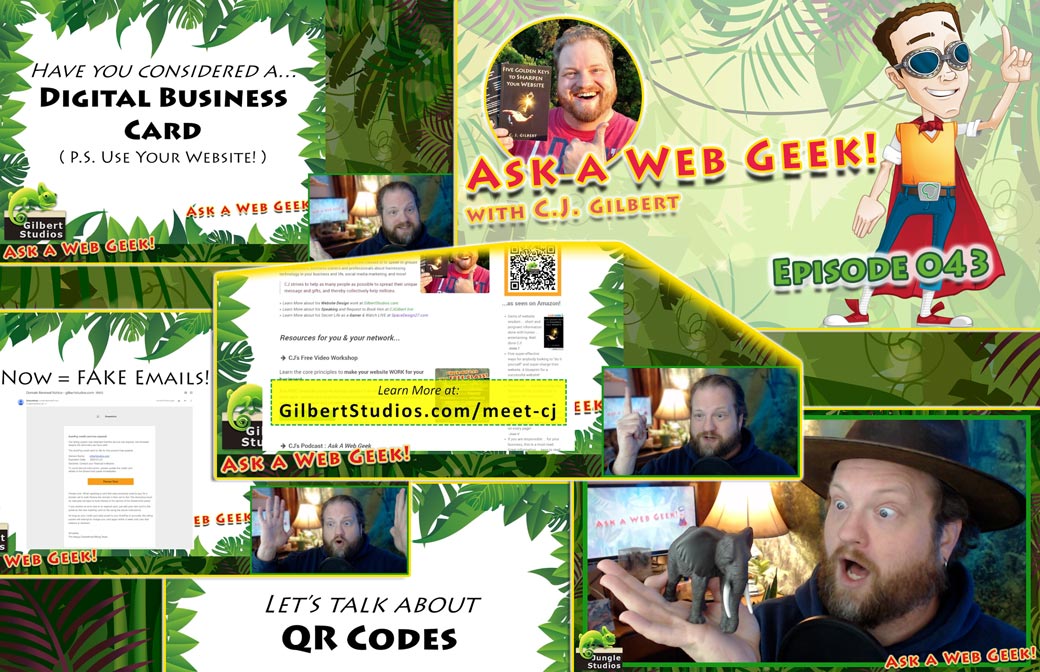 Episode 43 Return of the Geek: Electric BoogalooWelcome to show number forty-three! In this show, the geek returns with follow up warnings, new scams, new ways to network online and off (using your website of course!) and how to use some new, fun tech along the way....
read more
Stay Connected to Get The Latest Alerts
Ask A Web Geek
Join Us!
Join our Facebook Group to ask your questions and interact with the community.
Then, Subscribe on YouTube to watch all the tips & videos we release!
Contact Us
You are welcome to reach out on whatever platform you may prefer.  And yet, if you want to email us directly, please do!  We'd love to hear from you. 
How can we help you today?