Episode 37
Getting Lost Looking for Content?
Welcome to show number thirty-seven! In today's show, CJ shares an idea to help you discover the exact content you need to put in your blog posts, emails, and social media every week! Join our Facebook group to ASK your questions and watch our LIVE weekly taping! Jump in and Say Hi!
Join our Virtual Business Networking:
Welcome + Greetings
How it Works
How to Join, Participate, Watch & Listen Later
Disclaimer – Consult your attorney!
Sponsors:
Ask a Web Geek:
Last Time on AaWG
Jump into our ongoing conversations!
Once upon a Time on AaWG
I don't know what to write! Where does my Content Come From?
What are YOUR questions? How can we HELP YOU?
More Resources & links at GilbertStudios.com/resources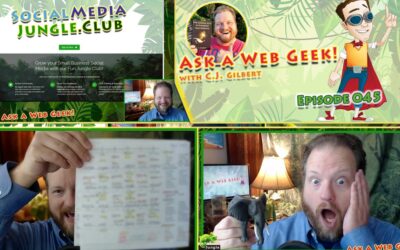 Episode 45 Show and Tell: Announcing (and Working on!) Social Media Jungle .ClubWelcome to show number forty-five! In this show, the geek practices what he preaches as he creates numerous pieces of content out of one taping! Join our Facebook group, ask any questions...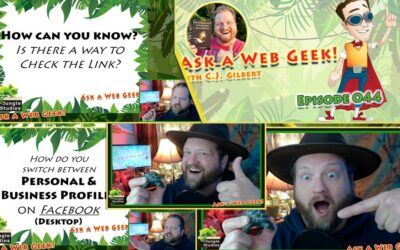 Episode 44 Zoop Whoop! Be Safe & Switch Profiles with EaseWelcome to show number forty-four! In this show, the geek encourages you to take slow, small steps as you keep moving forward! Be vigilant and safe as you browse the internet jungle! Join our Facebook...