Episode 13
Lost in the SEO Jungle!
Welcome to show lucky number thirteen! This show is loaded with a spooky amount of content teaching you How to Attract More Clients! Come join us on Facebook and be part of the recording of the show LIVE each Wednesday! Join our ongoing discussions and share your tips and ideas!
Welcome + Greetings
How it Works
How to Join, Participate, Watch & Listen Later
Disclaimer – Consult your attorney!
Sponsors:
Featured Topic:
Ask a Web Geek:
Jump into our ongoing conversations!
Any experience with MarketSamurai?!
Are you Lost in the SEO Jungle?

Get too much Scam Email?
Snake Oil!
How to get more valuable traffic?

CJ's Easy-to-use SEO Strategy

On Page = Bait
Off Page = Links

Basic Webpage Structure / Hierarchy
Blog = Advanced SEO

How to do a month of work in 2 hours.

Incoming Links, Listings and Social Media

Scan your directory listings and see how you show up online
More Resources & links at GilbertStudios.com/resources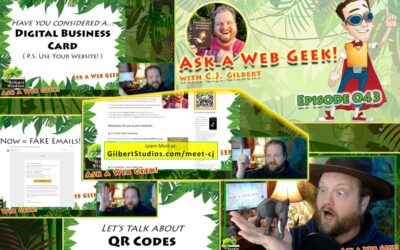 Episode 43 Return of the Geek: Electric BoogalooWelcome to show number forty-three! In this show, the geek returns with follow up warnings, new scams, new ways to network online and off (using your website of course!) and how to use some new, fun tech along the way....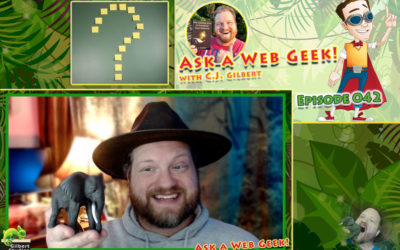 Episode 42 Welcome Back ReReboot!Welcome to show number forty-two! In this show, we get back into the swing of things, figure out what's new and remind you of how to plug into our community and recommend some previous episodes. Come join our group on Facebook and be...
New Episodes Weekly
LIVE Taping Wednesdays @ 9 AM PT / Noon ET
Replay + YouTube + Podcast to follow