Episode 4
Community Baby Steps
Welcome to our fourth show! We are loving the community building in our FB group! Come join our discussions and weigh in with your thoughts and progress! We are taking baby steps together because baby steps are better than no steps at all!
Welcome + Greetings
How it Works
How to Join, Participate, Watch & Listen Later
Disclaimer – Consult your attorney!
Sponsors:
Featured Topic:
Your Message Matters // You can Create a Million Dollar Message
Build your Business and Spread your Message with Public Speaking
Ask a Web Geek:
How to Add Video to a portion of your FB cover photo

video must be 20-90 seconds
recommended size is 820 x 462 px
Special Thanks to our community participation!

Cheap, Offline Marketing things business owners can do

Help us answer this question! Please chime in with your thoughts.

Affiliate Marketing Programs

How to become an affiliate for others products/services
How to add an affiliate program for your own products/services

More Resources & links at GilbertStudios.com/resources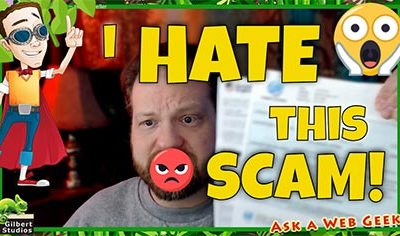 Episode 41 Warning! Domain Name Renewal & Listing SCAM!Welcome to show number forty-one! In this show, we remind you about a hidden trap of the internet jungle. It's a deceptive advertising practice that I still HATE! Come join our group on Facebook and be part of our...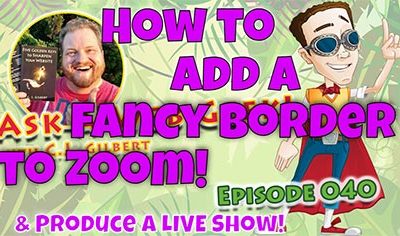 Episode 40 How to Add a Fancy Border in Zoom! (And Produce your own LIVE Show!)Welcome to show number forty! In today's show, CJ pulls back the geek curtain and shows us exactly how to create a "scene" that you can use as your virtual camera inside your Zoom calls!...
New Episodes Weekly
LIVE Taping Wednesdays @ 9 AM PT / Noon ET
Replay + YouTube + Podcast to follow