Episode 2
Asked & Answered
Welcome to our second show! We are still working out some kinks with the technology and yet we're making a big impact already! Our FB group is growing and we are loving the feedback! Come join our community as we are continuing the discussions online in our FB group!
Second Show Welcome + Greetings
How it Works
How to Join, Participate, Watch & Listen Later
Disclaimer – Consult your attorney!
Sponsors:
Featured Topic:
Start Your Day Right with this 15-min morning motivational call
Ask a Web Geek:
Used PR Web? Good for backlinks? Join the convo in the FB group.
Anuschka took ACTION and says Thank you! Way to go, Anuschka!
Website vs Funnel – Which is best and why?
Recommend a Client Management System? aka a CRM – Customer Relationship Management
Recommend a Project Management System?
Resources & links at GilbertStudios.com/resources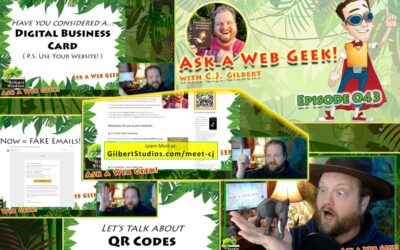 Episode 43 Return of the Geek: Electric BoogalooWelcome to show number forty-three! In this show, the geek returns with follow up warnings, new scams, new ways to network online and off (using your website of course!) and how to use some new, fun tech along the way....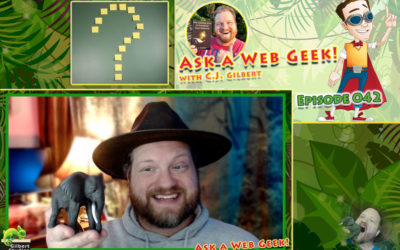 Episode 42 Welcome Back ReReboot!Welcome to show number forty-two! In this show, we get back into the swing of things, figure out what's new and remind you of how to plug into our community and recommend some previous episodes. Come join our group on Facebook and be...
New Episodes Weekly
LIVE Taping Wednesdays @ 9 AM PT / Noon ET
Replay + YouTube + Podcast to follow