Episode 1
First Show Jitters
Welcome to our FIRST LIVE SHOW! Please bare with us as CJ works out some initial kinks and gets used to using new technologies to bring you this show!  There will be a learning curve and yet we're looking forward to growing and serving your business more and more!
First Show Jitters & Hiccups
How it Works
How to Join, Participate, Watch & Listen Later
Disclaimer – Consult your attorney!
Sponsors:
Featured Topic:
Identity Theft and how to protect yourself
Ask a Web Geek:
Scheduling Tool that integrates with Apple?
Use PR Web? Good for back-links?
How to use personal domain name with Gmail?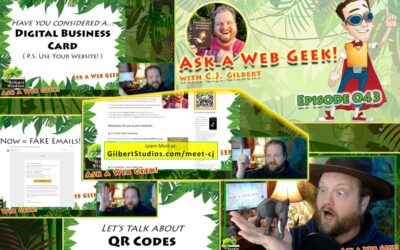 Episode 43 Return of the Geek: Electric BoogalooWelcome to show number forty-three! In this show, the geek returns with follow up warnings, new scams, new ways to network online and off (using your website of course!) and how to use some new, fun tech along the way....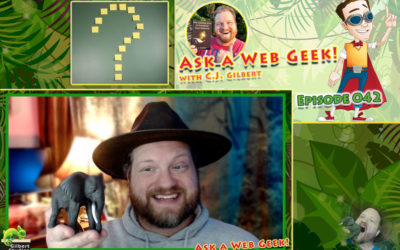 Episode 42 Welcome Back ReReboot!Welcome to show number forty-two! In this show, we get back into the swing of things, figure out what's new and remind you of how to plug into our community and recommend some previous episodes. Come join our group on Facebook and be...
New Episodes Weekly
LIVE Taping Wednesdays @ 9 AM PT / Noon ET
Replay + YouTube + Podcast to follow