Episode 1
First Show Jitters
Welcome to our FIRST LIVE SHOW! Please bare with us as CJ works out some initial kinks and gets used to using new technologies to bring you this show!  There will be a learning curve and yet we're looking forward to growing and serving your business more and more!
First Show Jitters & Hiccups
How it Works
How to Join, Participate, Watch & Listen Later
Disclaimer – Consult your attorney!
Sponsors:
Featured Topic:
Identity Theft and how to protect yourself
Ask a Web Geek:
Scheduling Tool that integrates with Apple?
Use PR Web? Good for back-links?
How to use personal domain name with Gmail?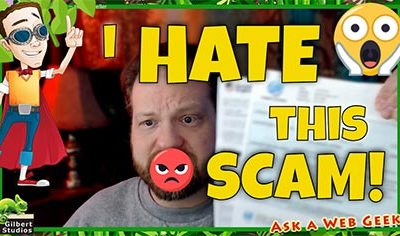 Episode 41 Warning! Domain Name Renewal & Listing SCAM!Welcome to show number forty-one! In this show, we remind you about a hidden trap of the internet jungle. It's a deceptive advertising practice that I still HATE! Come join our group on Facebook and be part of our...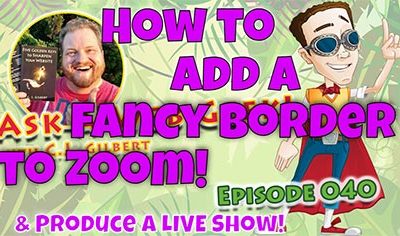 Episode 40 How to Add a Fancy Border in Zoom! (And Produce your own LIVE Show!)Welcome to show number forty! In today's show, CJ pulls back the geek curtain and shows us exactly how to create a "scene" that you can use as your virtual camera inside your Zoom calls!...
New Episodes Weekly
LIVE Taping Wednesdays @ 9 AM PT / Noon ET
Replay + YouTube + Podcast to follow