Episode 26
Conquer your Jungle with 1-3-More
Welcome to show number twenty-six! In today's show, we have our first Guest Geek! Jenae Spry shows us her system to create goals and a productivity that delivers results! Then CJ shows you an amazing resource to create social media posts! Join our Facebook group to ask your questions!
Welcome + Greetings
How it Works
How to Join, Participate, Watch & Listen Later
Disclaimer – Consult your attorney!
Sponsors:
Featured Topic:
Meet our FIRST Guest Geek, Jenae Spry!
Jenae presents her productivity system, "1-3-More"

All goals are not created equal
Gather your goals – ALL of them
Choose your first goals
Prioritized goals Q1 (1-3-More)
Advantages of the 1-3-More System
Ask a Web Geek:
Jump into our ongoing conversations!
Peter asks about Social Media cross-posting

CJ demonstrates how to use Buffer to instantly create a post across numerous social media networks

What are YOUR questions? How can we HELP YOU?
More Resources & links at GilbertStudios.com/resources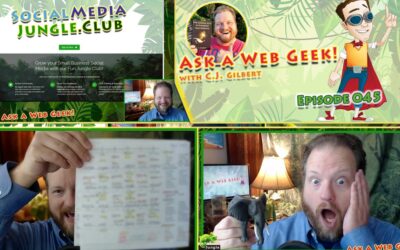 Episode 45 Show and Tell: Announcing (and Working on!) Social Media Jungle .ClubWelcome to show number forty-five! In this show, the geek practices what he preaches as he creates numerous pieces of content out of one taping! Join our Facebook group, ask any questions...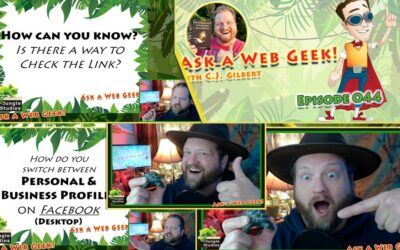 Episode 44 Zoop Whoop! Be Safe & Switch Profiles with EaseWelcome to show number forty-four! In this show, the geek encourages you to take slow, small steps as you keep moving forward! Be vigilant and safe as you browse the internet jungle! Join our Facebook...