Episode 26
Conquer your Jungle with 1-3-More
Welcome to show number twenty-six! In today's show, we have our first Guest Geek! Jenae Spry shows us her system to create goals and a productivity that delivers results! Then CJ shows you an amazing resource to create social media posts! Join our Facebook group to ask your questions!
Welcome + Greetings
How it Works
How to Join, Participate, Watch & Listen Later
Disclaimer – Consult your attorney!
Sponsors:
Featured Topic:
Meet our FIRST Guest Geek, Jenae Spry!
Jenae presents her productivity system, "1-3-More"

All goals are not created equal
Gather your goals – ALL of them
Choose your first goals
Prioritized goals Q1 (1-3-More)
Advantages of the 1-3-More System
Ask a Web Geek:
Jump into our ongoing conversations!
Peter asks about Social Media cross-posting

CJ demonstrates how to use Buffer to instantly create a post across numerous social media networks

What are YOUR questions? How can we HELP YOU?
More Resources & links at GilbertStudios.com/resources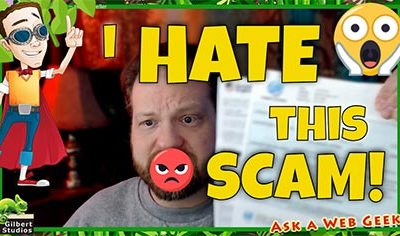 Episode 41 Warning! Domain Name Renewal & Listing SCAM!Welcome to show number forty-one! In this show, we remind you about a hidden trap of the internet jungle. It's a deceptive advertising practice that I still HATE! Come join our group on Facebook and be part of our...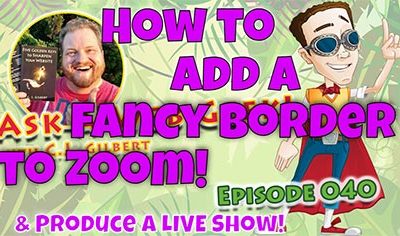 Episode 40 How to Add a Fancy Border in Zoom! (And Produce your own LIVE Show!)Welcome to show number forty! In today's show, CJ pulls back the geek curtain and shows us exactly how to create a "scene" that you can use as your virtual camera inside your Zoom calls!...
New Episodes Weekly
LIVE Taping Wednesdays @ 9 AM PT / Noon ET
Replay + YouTube + Podcast to follow