Episode 23
Your Website Image Size Matters
Welcome to show number twenty-three! In today's show, CJ discusses how to size-down your images to just the right fit. He also shares a few resources to find images. Join our Facebook group to be part of our LIVE taping and join our ongoing discussions!
Welcome + Greetings
How it Works
How to Join, Participate, Watch & Listen Later
Disclaimer – Consult your attorney!
Sponsors:
Featured Topic:
Use Pictures! …Wisely.
Size Matters!

Dimensions = H x W (px)
"Weight" = File Size (KB)

Dimensions = Height x Width (in pixels)

1920 x 1280 = bkgd
1040 x 1040 = other
760, 420, 250, etc

"Weight" = File Size (in KB)

Adjust Quality of image (jpg)
BIG bkgds ~150-250k
Big Featured ~100-150k
Smaller / Thumbs ~60-80k

Be Careful, Biz People!

Respect the Author
Cover your Assets
Use properly licensed images

Field Trip: Resources for Free Usage Images
Studio Audience Questions:

300 dpi vs 72 dpi
CMYK vs RGB
Ask a Web Geek:
Jump into our ongoing conversations!
Ad company running my FB ads, but I can't see their spend?
What is the correct way to come up with your own Instagram hashtag?
What are YOUR questions? How can we HELP YOU?
More Resources & links at GilbertStudios.com/resources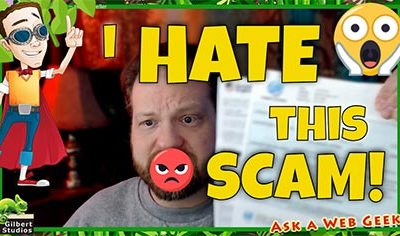 Episode 41 Warning! Domain Name Renewal & Listing SCAM!Welcome to show number forty-one! In this show, we remind you about a hidden trap of the internet jungle. It's a deceptive advertising practice that I still HATE! Come join our group on Facebook and be part of our...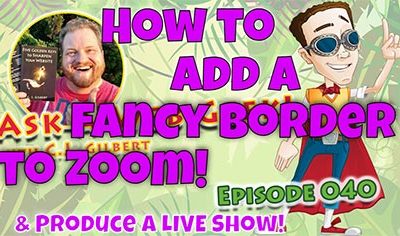 Episode 40 How to Add a Fancy Border in Zoom! (And Produce your own LIVE Show!)Welcome to show number forty! In today's show, CJ pulls back the geek curtain and shows us exactly how to create a "scene" that you can use as your virtual camera inside your Zoom calls!...
New Episodes Weekly
LIVE Taping Wednesdays @ 9 AM PT / Noon ET
Replay + YouTube + Podcast to follow