Episode 14
What Kind of Web Works Best for You?
Welcome to show number fourteen! Our Halloween spooktacular is loaded with valuable info to boost your website and your business! Come join us on Facebook to be part of our recording LIVE each Wednesday! Join our ongoing discussions and share your tips and ideas!
Welcome + Greetings
How it Works
How to Join, Participate, Watch & Listen Later
Disclaimer – Consult your attorney!
Sponsors:
Featured Topic:
Look back at last four shows

Watch Episode 10 for more on "Your Goals and Target Market"

What is the Internet?

What is Website Hosting?
Two Types of Websites = Static and Dynamic

Seven Levels of Websites

One of these will work best for you! Let's chat about that.
Ask a Web Geek:
Jump into our ongoing conversations!
How to get more traffic to a blog post
How to create an email auto-responder in Gmail

Vacation Responder
Canned Responses aka Templates

To set up auto-responder in Gmail:

Enable Templates
Create your Template
Create your Filter

Set the Rules
Set the Result
Do Note

More Resources & links at GilbertStudios.com/resources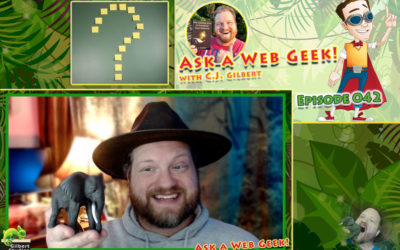 Episode 42 Welcome Back ReReboot!Welcome to show number forty-two! In this show, we get back into the swing of things, figure out what's new and remind you of how to plug into our community and recommend some previous episodes. Come join our group on Facebook and be...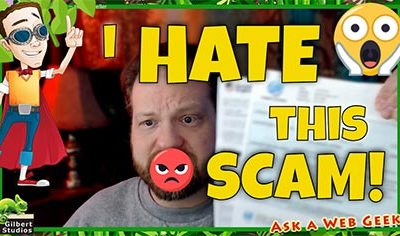 Episode 41 Warning! Domain Name Renewal & Listing SCAM!Welcome to show number forty-one! In this show, we remind you about a hidden trap of the internet jungle. It's a deceptive advertising practice that I still HATE! Come join our group on Facebook and be part of our...
New Episodes Weekly
LIVE Taping Wednesdays @ 9 AM PT / Noon ET
Replay + YouTube + Podcast to follow