Episode 11
Embrace Your Email List
Welcome to show number eleven! We again thank our first official sponsor! Please check out their website! Come join our FB community and see all the "bonus material", jump into our discussions — and weigh in with your ideas and opinions!
Welcome + Greetings
How it Works
How to Join, Participate, Watch & Listen Later
Disclaimer – Consult your attorney!
Sponsors:
Featured Topic:
Let's build an email and add it to the AaWG email sequence!
(Sign up for your own email list at Aweber.GilbertStudios.com)
Two kinds of Emails
Watch as we add a new email to our email auto-response welcome sequence

It's a tad rough to watch/listen in parts, but we didn't trim the process so you can experience the whole thing in real time!
Ask a Web Geek:
Jump into our ongoing conversations!
Top Three Project Management Tools
We look quickly at Asana
More Resources & links at GilbertStudios.com/resources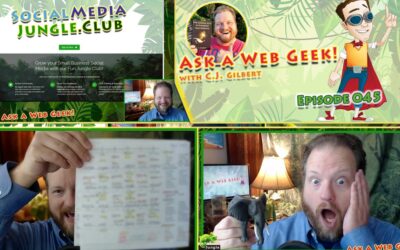 Episode 45 Show and Tell: Announcing (and Working on!) Social Media Jungle .ClubWelcome to show number forty-five! In this show, the geek practices what he preaches as he creates numerous pieces of content out of one taping! Join our Facebook group, ask any questions...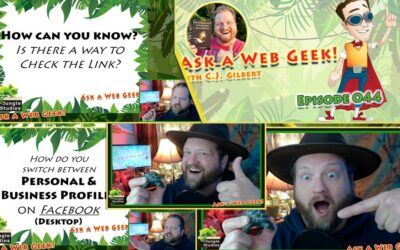 Episode 44 Zoop Whoop! Be Safe & Switch Profiles with EaseWelcome to show number forty-four! In this show, the geek encourages you to take slow, small steps as you keep moving forward! Be vigilant and safe as you browse the internet jungle! Join our Facebook...