Episode 10
Kovr your Website in Testimonials
Welcome to show number ten! We're so pleased to have our first official sponsor of the show! Please check out their website! Come join our FB community, jump into our discussions and weigh in with your thoughts and suggestions!
Welcome + Greetings
How it Works
How to Join, Participate, Watch & Listen Later
Disclaimer – Consult your attorney!
Sponsors:
Featured Topic:
Your Goals and Demographic Targeting
(…get all the info at MyWebsiteSafari.com)
Two Most Important Questions

What are the Primary Goals of your website?
Who is your Target Audience?

Grab the Worksheet under Video 3 of MyWebsiteSafari.com
Ask a Web Geek:
Jump into our ongoing conversations!
Looking for advice on Testimonials on one's website

Avoid "Fluffy" testimonials
Use this formula:

Where I was, then CJ helped me, and NOW I am/have…

Illustrate the Transformation that occurred

More Resources & links at GilbertStudios.com/resources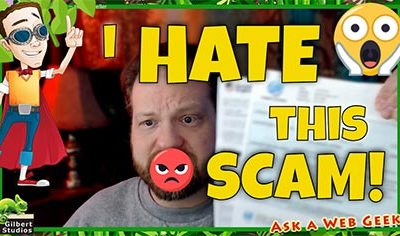 Episode 41 Warning! Domain Name Renewal & Listing SCAM!Welcome to show number forty-one! In this show, we remind you about a hidden trap of the internet jungle. It's a deceptive advertising practice that I still HATE! Come join our group on Facebook and be part of our...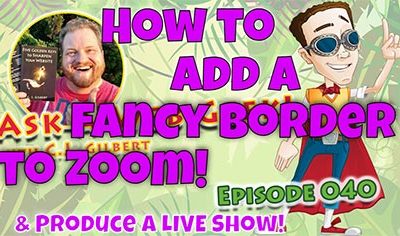 Episode 40 How to Add a Fancy Border in Zoom! (And Produce your own LIVE Show!)Welcome to show number forty! In today's show, CJ pulls back the geek curtain and shows us exactly how to create a "scene" that you can use as your virtual camera inside your Zoom calls!...
New Episodes Weekly
LIVE Taping Wednesdays @ 9 AM PT / Noon ET
Replay + YouTube + Podcast to follow