Episode 7
Own Your Web Jungle
Welcome to show number seven! In this show, we thank the military and first responders and look back at where we were on 09/11/2001. And we thank you for helping to build our FB community! Come join our discussions and weigh in with your thoughts and suggestions!
Welcome + Greetings
How it Works
How to Join, Participate, Watch & Listen Later
Disclaimer – Consult your attorney!
Sponsors:
Featured Topic:
Too Many Links but only one spot to put it?
Use this nifty service to share everything from your one profile link
Ask a Web Geek:
Jump into our ongoing conversations!
What are some effective ways to market a webinar?

Facebook Communities/Groups and Facebook Lives
Website or Landing Page with Funnel, Opt in, Free Gift

What's the value of using WordPress as opposed to other website builders?

Your Website is the only thing you can own and control online

Publish to your own site first, and then share across others

Open Source Website software might be the best long-term strategy vs proprietary website

More Resources & links at GilbertStudios.com/resources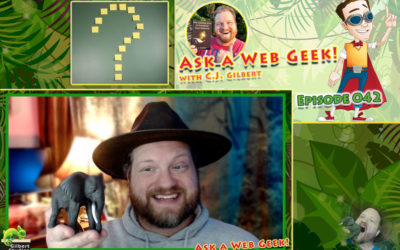 Episode 42 Welcome Back ReReboot!Welcome to show number forty-two! In this show, we get back into the swing of things, figure out what's new and remind you of how to plug into our community and recommend some previous episodes. Come join our group on Facebook and be...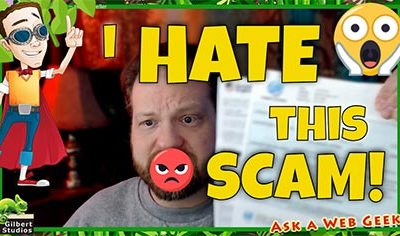 Episode 41 Warning! Domain Name Renewal & Listing SCAM!Welcome to show number forty-one! In this show, we remind you about a hidden trap of the internet jungle. It's a deceptive advertising practice that I still HATE! Come join our group on Facebook and be part of our...
New Episodes Weekly
LIVE Taping Wednesdays @ 9 AM PT / Noon ET
Replay + YouTube + Podcast to follow