Episode 5
One Baby Bite at a Time
Welcome to show number five! Thank you helping to build our community FB group! Come join our discussions and weigh in with your thoughts and suggestions! Remember… No matter what you're facing this week, just remember our elephant friend and take it one (baby) bite at a time!
Welcome + Greetings
How it Works
How to Join, Participate, Watch & Listen Later
Disclaimer – Consult your attorney!
Sponsors:
Featured Topic:
The Big Book of Everything
This free resource guides you through recording all the important details of your life in one place for easy reference.
Ask a Web Geek:
Jump into our ongoing conversations!

What are Cheap, Offline Marketing things business owners can do
Help us answer this question! Please chime in with your thoughts.
Jason says Google Business Page!
Nancy says use Zoom.us to have a Virtual Tea!

How to Switch between Personal and Business Profiles when responding to comments on your FB page

General Info on how FB develops new features
How to Easily Switch on Desktop / Laptop
How to Battle Through on Mobile

What are the Best Times of Day to send Email Newsletters?

Coordinate with your recipient's life
Personal and Business Audience and Behavior

More Resources & links at GilbertStudios.com/resources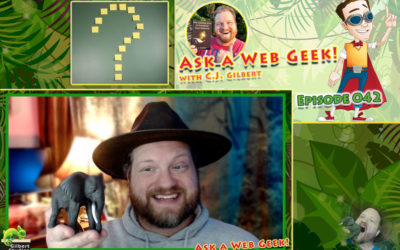 Episode 42 Welcome Back ReReboot!Welcome to show number forty-two! In this show, we get back into the swing of things, figure out what's new and remind you of how to plug into our community and recommend some previous episodes. Come join our group on Facebook and be...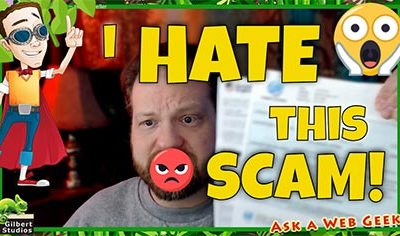 Episode 41 Warning! Domain Name Renewal & Listing SCAM!Welcome to show number forty-one! In this show, we remind you about a hidden trap of the internet jungle. It's a deceptive advertising practice that I still HATE! Come join our group on Facebook and be part of our...
New Episodes Weekly
LIVE Taping Wednesdays @ 9 AM PT / Noon ET
Replay + YouTube + Podcast to follow